The R24 PRO the smallest of our top of the line sumps. Included are all of the latest features and updates. All Precision Marine sumps are built using premium, optical-grade, cell-cast acrylic. NEVER and cost-cutting extruded acrylic.
Clear polycarbonate lids are beefed up using ⅜ material and will not warp or bend. Optional ⅜ polycarbonate lids cover the pump & refugium chambers.
Flush-fitted filter bags which snap in place keep the filter bags from floating
The perfect blend of heavy-duty construction and features.
Premium, optical-grade, cast acrylic construction throughout. We NEVER use any cost-cutting extruded acrylic
¼" thick cell-cast acrylic used on EVERY piece. We never sneak any cost-cutting, .220 or thinner material as seen on many of our competitors
White baffles block light and prevent undesirable algae growth in other chambers
Installed 5-space probe-holder
Custom cut outs with stay for routing skimmer pump cord & probe wires
Custom cut out for routing return pump electrical cord.

 

Adjustable water level from 6″ – 8 "with 2-piece, matched contour divider – Super trick!
5 – ¼" locking speed-fitting for leak free seal for dosing lines with included ¼" blue rigid tubing
Custom length, dual 100 micron filter bags for mechanical filtration. Our filter bags are not 12" and do not fold at bottom!
⅜" Thick, heavy-duty filter bag bracket w/precision-machined openings for flush-fit filter bag flange
⅜" Heavy-weight, high density polyethylene lid over filter bags provides easy access while controlling salt spray and noise.
Standard bubble trap with pre-filter sponge can be used as a combination media chamber
Grooves for a perfect sheet of water & to strain any algae from refugium section to protect your water pump
Full top provides bracing on all sides
All New for 2018 – Dual 4″ filter bags in a 24″ sump   The First of its Kind!
Precision Marine, built to last a lifetime
Experience the PM Difference!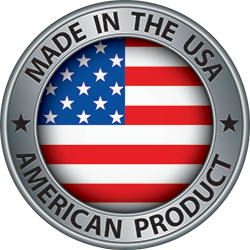 R24 PRO | R30 PRO | R36 PRO | R36 PRO PLUS | R48 PRO | R48 PRO PLUS | BIO 48 PRO