Did you know more professional installers rely on top of the line Precision Marine Pro Series Sumps than any other? Why? Premium build quality, durability and performance.
"The professionals choice"
Since 1997 our approach has always been… How can we build it stronger? How can we make it better? All the while remain competitive and offer the best customer service in the business.
In the end, cheap materials are, well, cheap, and no amount of pretty colors can change that.
Precision Marine, built to last a lifetime
Key Features
Premium, optical-grade, cast acrylic construction throughout. NEVER and cost-cutting extruded acrylic

¼" thick acrylic used on EVERY piece. NO cost-cutting .220 or thinner material as seen on many others

White baffles block light and prevent undesirable algae growth in other chambers.

Dual – 100 micron filter bags for mechanical filtration

*All-new adjustable water* level with 2-piece, matched contour divider – Super trick!

*All-New Custom cutouts* for routing wires for probes

*All-New Custom cutouts* for routing pump cord

5 – ¼" bulkhead unions for dosing lines or top-off

½" heavy weight, high density polyethylene

 lid over micron bags provides easy access to filter bags

⅜" thick, heavy-duty filter bag bracket w/precision-machined openings for micron bag flange

Dual drains

Secondary drain bulkhead for emergency overflow

Prefilter sponge/bubble trap with 20 ppi filter sponge

Full top provides bracing on all sides

Full width Slotted/Grooves to strain any algae from refugium section to protect water pump
What Separates Precision Marine from the Competition
The Pro Series Difference
All ¼ Thick domestic cell-cast acrylic construction – No extruded acrylic anywhere
 ⅜" thick custom machined, acrylic filter bag bracket – Filter Bags Sit Flush in Bracket!
All-new adjustable water level with 2-piece, matched contour divider – Super trick!
All of our filter bags have welded seams and are Made in the U.S.A. No Stitching!
Heavy-Duty ½" thick polypropylene lid over filter bags
We never use .177 or .220 on any parts!
Experience the PM Difference!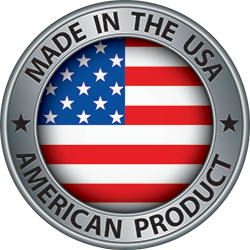 R24 PRO | R30 PRO | R36 PRO | R36 PRO PLUS | R48 PRO | R48 PRO PLUS | BIO 48 PRO